About Us
Board of Trustees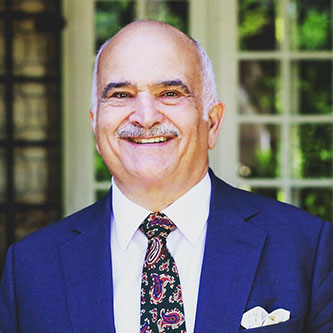 HRH PRINCE HASSAN BIN TALAL ( Honorary Chairman )
"Jordan has been through numerous crises and millions of refugees took refuge to it, and was able to face the struggle despite the conflicts in the region. We, MAP invest in humanity to enable civic contribution as empowering individuals to become able contributing citizens is one of our priorities "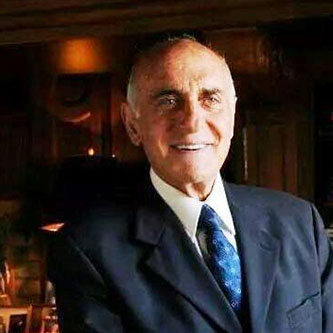 MR. Munib Al Masri ( Chairman of board of trustees )
" We all share the belief tha t we hold a social responsibility for securing a healthy dignified life for our Palestinians People. I call upon you all to work with us to replace their pain with hope, help all those are in hardship ro regain their dignity and become a self-reliant and productive members of their community. Your humanitarian stand with MAP will transform the refugee camps into healthy communities "
President and Members of the Board of Trustees
Mr. Munib Rashid Al Masri
Dr. Abduallah Al Bashir
Mr. Michael Al Sayegh
He Mr.Hamdi Al Tabbaa
Mr. Mufleh Aqel
Mr. Daoud Al Kurd
Dr. Bashar Hawamdeh
Dr. Wadah Al- Barghouthi
Dr. Faisal Fayyad
Mrs. Hala Shukair
Dr. Abdel noor Hbaybeh
Dr. Omar Al Jazi
Mr. Rami Odwan
The Executive Director Mrs. Maha al saqqa
The Deputy Executive Director : MR. Mohammed Bazbaz
Director of The Medical Centers
Mr. Abdul qader dwaik
Mr. Khaldoun abu hassan
Mr. Ahmad mohammed alsabagh
Mr. Issam Mohammad bder
Mrs. Sabeha al ma'ani
He Mr. Thabet Al-taher
Dr. Walid Al-khaldi
Mr. Tawfiq fakhoury
He Mr. Ouni Al- masri
Dr. Asa'ad Abdul Rahman
Mr. munther Al-fahoum
Mr. Ahmad Armoush
Mr. Bassam sunqrot
Mrs. Intesar Jardaneh
Mrs. Huba hannon
Dr. Mahmoud Al-taher
Eng. Yosri Tahboub
Eng. Husam Al-den Al-hudhud
Eng. Abdelhalim Abdeen
Dr. Hilal Abu Ghosh
Mr. Fuad Al- Rahawnji
Mr. Ahmad Al- Helo
Mrs. Hiba Khoury
Apply for membership in the General Assembly of Map Jordan